Future NRG
RENEWABLE ENERGY & GREEN MILL

FUTURE NRG Sdn Bhd (FNRG) is a technology integrator and developer of "Waste-To-Energy", "Waste-To-Resource" projects as well as "Green Mill Zero-Waste" solutions through the use of advanced proprietary technologies in order to produce renewable energy and recover valuable resources from waste. FNRG focuses on the following market segments: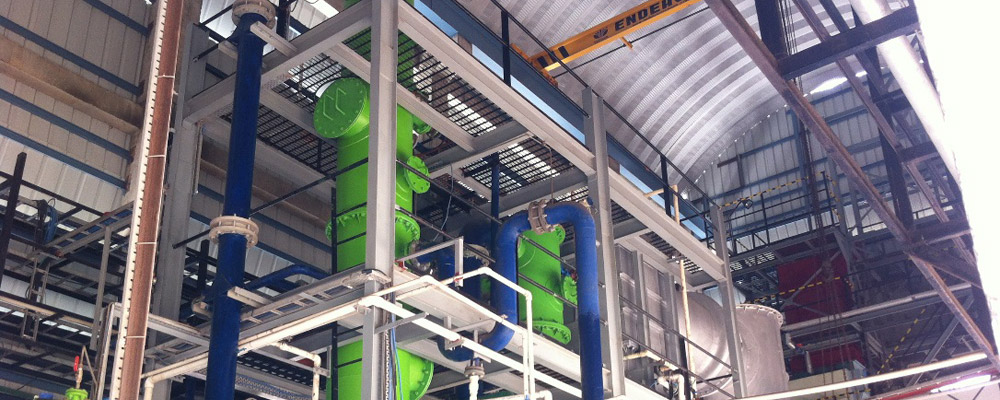 Sustainable Green Mill
Empty Fruit Bunch processing into revenue-producing products: Dried Long Fibre (DLF) and Dry Short Fibres (DSF) which can produce Bio-fuel Pellets for use in captive power and rural electrification biomass to energy projects
Anaerobic Digestion Biogas Capture of Palm Oil Mill Effluents, produces biogas used for renewable energy in the DLF/Pelleting process, for mill use and/or sale to grid.
Biogas can also be purified and used an alternative for vehicle fuel, replacing the use of diesel.
Biomass To Renewable Energy
Biomass Gasification for rural electrification, captive power and grid-connected plants with capacities up to 2 MWe
Conventional Steam Cycle power plants apply for larger capacity Projects and/or for projects with varied feedstock
Anaerobic Digestion for selected energy crops
Waste-to-energy, Waste-to-resource
Anaerobic Digestion, Biogas Capture to Energy for a variety of waste streams (food and green waste)
Palm Oil Mill Biomass, Waste-to-Energy and Waste-to-Resource using solids biomass (mesocarp fibre, palm kernel shell and empty fruit bunch) and Palm Oil Mill Effluent (POME)
Plasma Gasification of Industrial, Medical and Hazardous Wastes